Below you can find our presenters and a little bit about each of them, as well as what they look like! So why not get familiar with the people that help keep Gravity FM broadcasting great shows and music for Grantham and the surrounding areas. Check back regularly to keep up to date and find out about our presenters, old and new!


Mark Roberts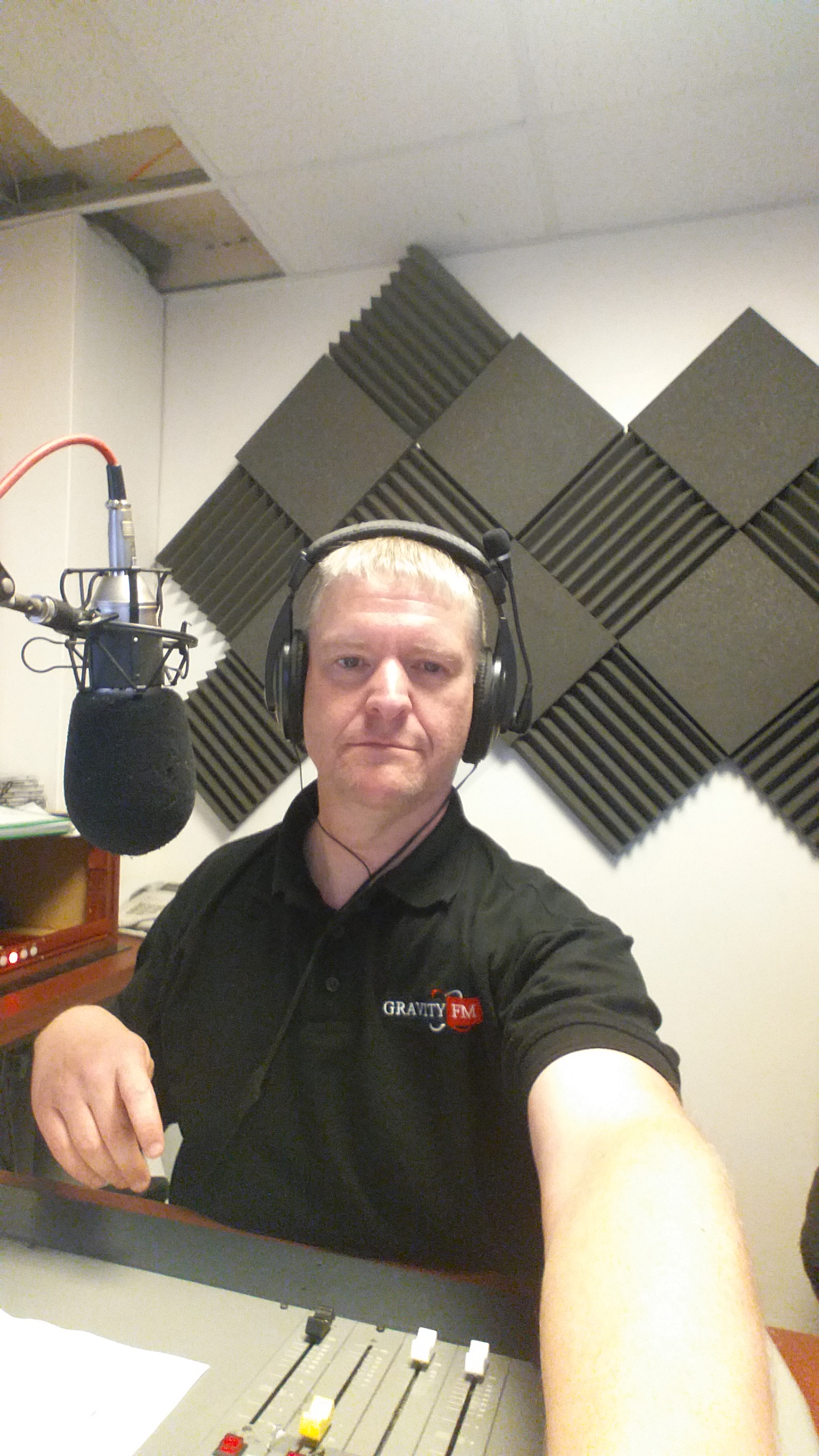 My name is Mark Roberts and I have been involved with Gravity for just over 10 years.
During the day I am a local bus driver in and around Grantham and I love all types of music with my favourite being the 70s
Due to work I don't host a regular show at the moment, but cover shows when I can, so keep your ears tuned to 97.2
cause you never know when you might hear me !!
Suzanne 'Suzie Sparkles' Stevens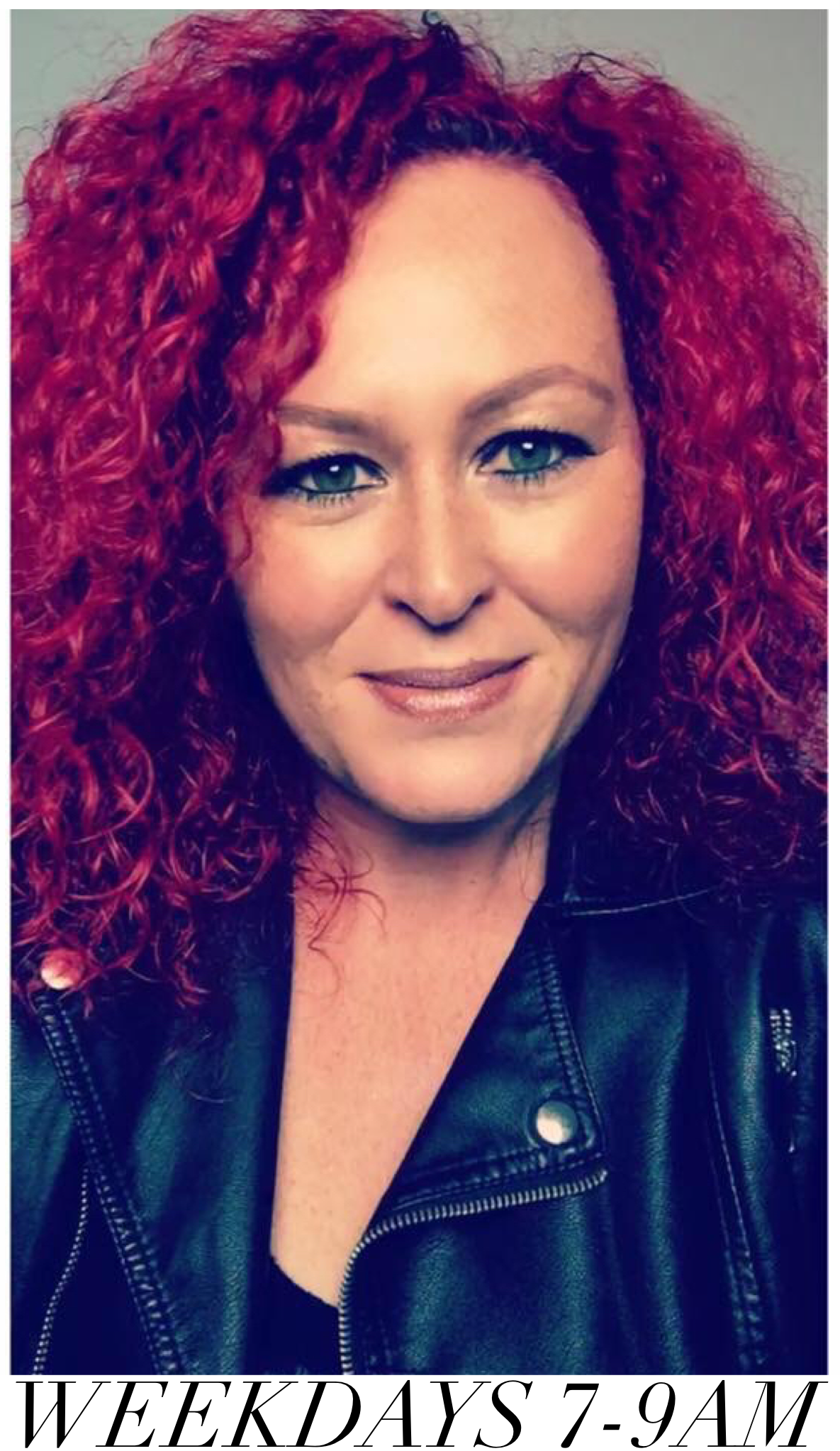 Wake up every weekday morning with the bubbly Suzie Sparkles, playing music across the decades and keeping
you up to date with new music, interviews, celebrity gossip and local events.

Suzie has been a presenter at Gravity for 2 years and loves every second being on air. Her other interests include
the Theatre, Cake and Telephone Boxes.

Follow Suzie on twitter @SuzieSparklesDJ
Adrian Jay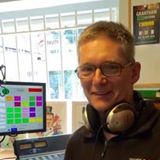 I have been at Gravity fm right from the very start, when we use to broadcast from a converted toilet block.
Someone once asked me how did you get into Radio ?I said simple, I unscrewed the back and climbed in
I currently present the more music saturday breakfast show on Saturdays from 7am till 10am
and The Lazy Lounge Sundays 9pm till 11pm.
If you would like to send in a request for either show in advance you can send it to
This email address is being protected from spambots. You need JavaScript enabled to view it.
Nev Eaglen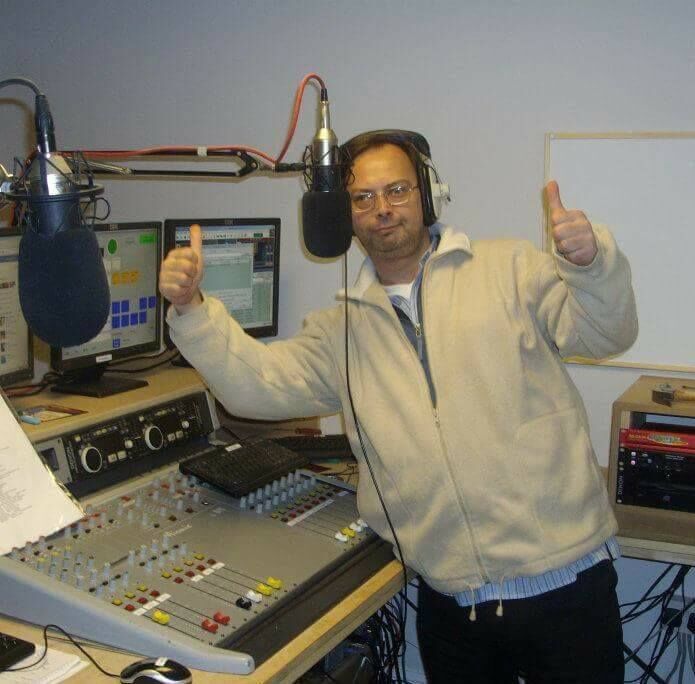 My working days are spent at Lincoln Dial-a-ride where I have worked since 2006 and in 2010
became the vehicle co-ordinator. I never liked school at all growing up, so loved it when I became
hooked on local radio in Grantham!..
It started when I met James Jonathan Day and later went on to present the overnight shows on
Priory FM from 11pm till 6am. I did this for a while until Gravity FM was awarded a full time broadcast license.

In the early days I presented the Saturday night show from 5pm till 7am and the late show from 9pm till 11.
These days you can find me partying away into the small hours of a Saturday morning with
the Friday night party.

So why not tune in and join the party !
Ashley Coulson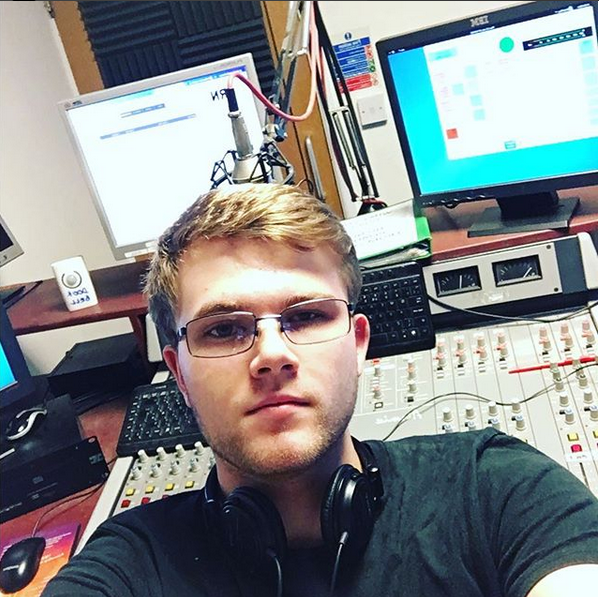 I joined gravity fm a little over a year ago and begun presenting shows on an as and when
basis due to my work.
More recently I've begun presenting the chart catch up between
9-10am on a Friday morning where I go over the top 10 and have
some funny bits in the mix, head over to my Facebook and like my recording posts to get a shoutout!
My work days are spent line marking football pitches at Barrowby cricket pavilion or at
a local textile store and on the odd occasion I can be seen washing a wheelie bin or two.
My hobbies include tinkering with computers, bikes, cars and I do love a train or two.
I also like long walks/bike rides and terrible jokes so I think I fit well at gravity!
Karen Morrell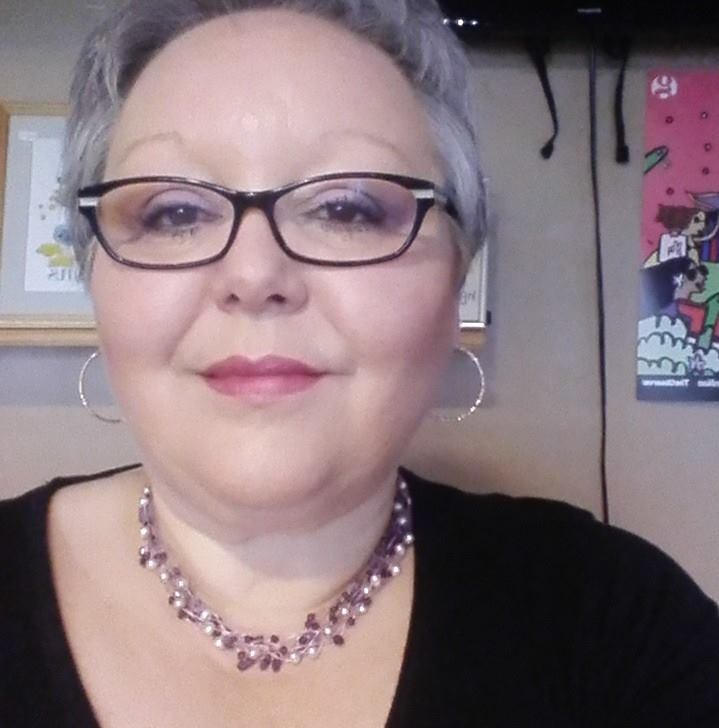 Karen is a new presenter to Gravity Fm and is very enthusiastic.
Her show 'Morrells Monday Morning Melodies' airs every Monday from 9am till 1pm.
Karen is married to husband Les and has two grown children, who are both teachers
and have flown the nest, but always enjoy spending time at home!
Karen loves to sing and sometimes you can hear her in your local supermarket, where she works
as the community co-ordinator.
Why not ring her at Gravity during her show for a request or a chat on 01476 577522
Steve Parker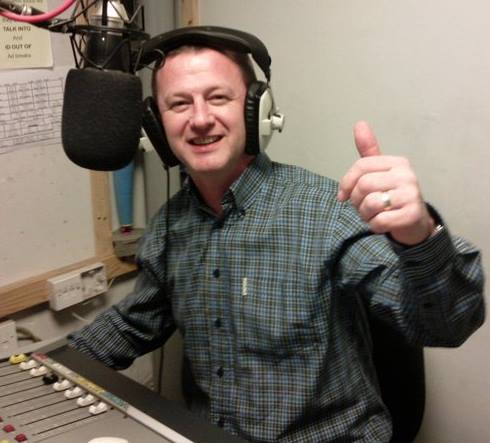 Lived in Grantham all my life....
Deeply into vinyl records to which I buy and play everyday.
Northern soul and Motown are my top passion but I adore music from 50s 60s and 70s...
I have been presenting since 2006 and tony Blackburn copies my style lol...
You can hear me on Gravity FM every Tuesday evening from 7pm where I host my 50's, 60's & 70's show!

Mark Warmsley - Lee Gallaher - Abigail Murphy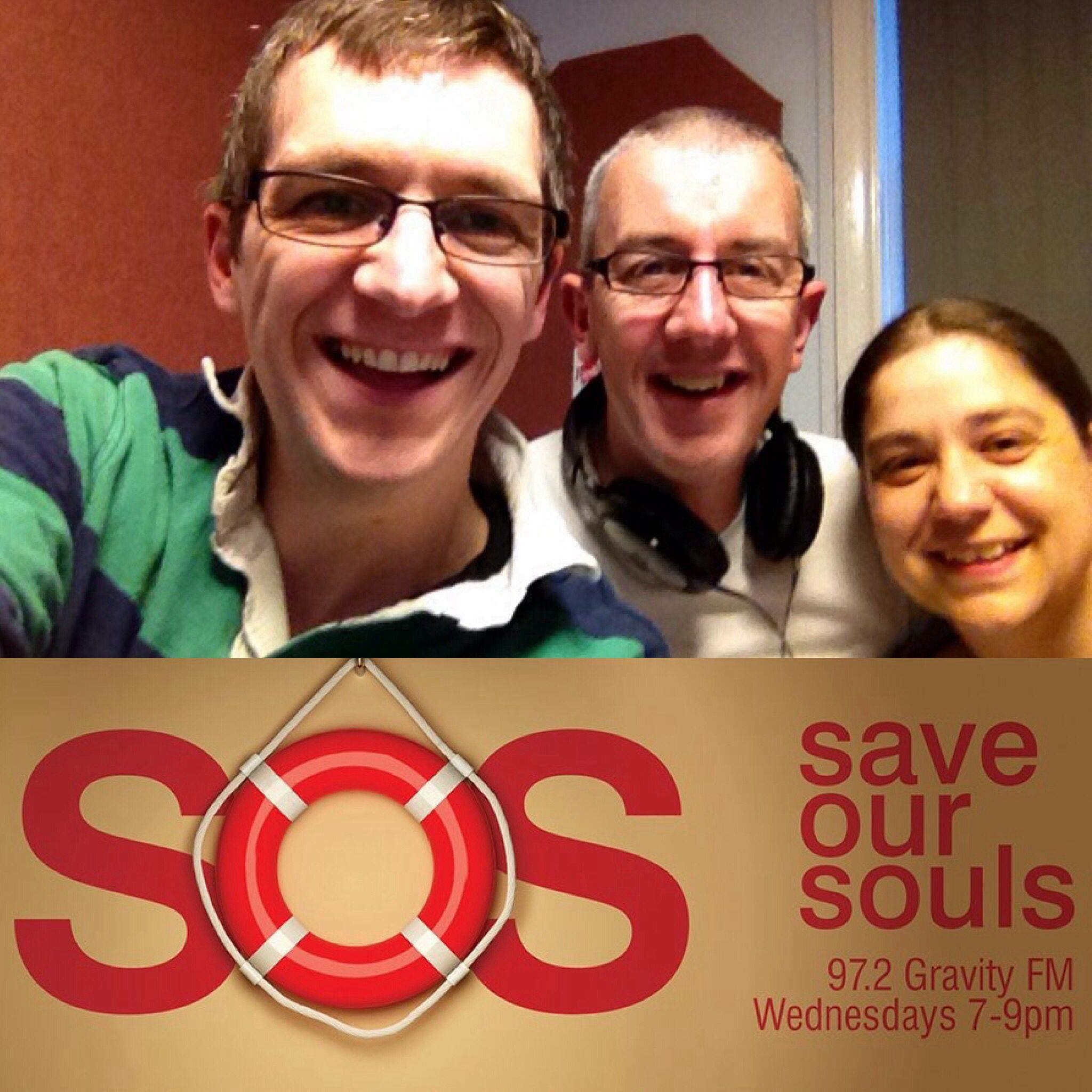 Save our souls (The S.O.S.) is a two hour Christian music programme and we like to play as many genres as we can.

The show is presented by myself (Mark Walmsley) and co-presented by Lee Gallaher
and Abigail Murphy (although Abigail joins us on a fortnightly basis).

Our aim is to share the message of the music, while also allowing people the opportunity
to encounter God personally through a salvation prayer.
We like to share the goodness of God in a fun and loving way, over the airwaves.
Save Our Souls airs every Wednesday night from 7pm till 9pm
Tim Rogers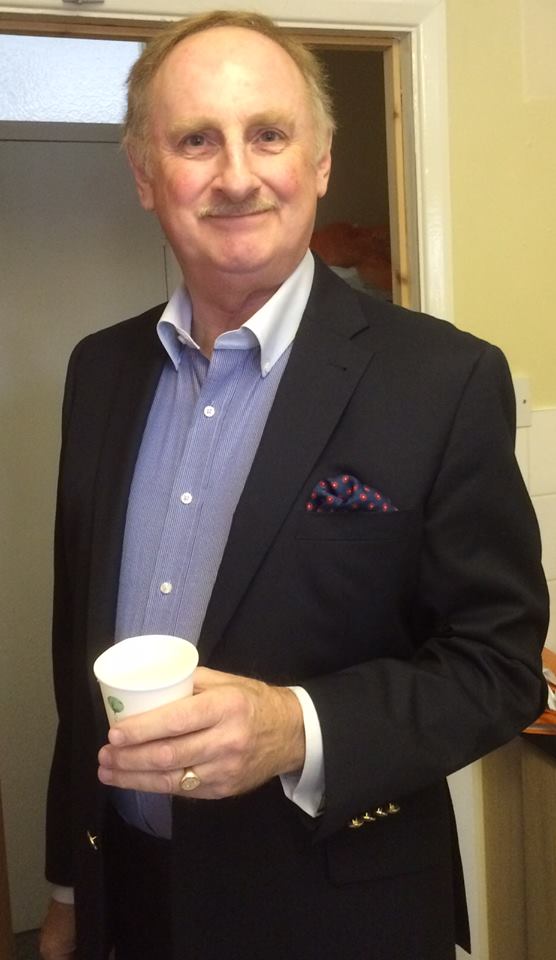 Tim started his career at Radio Trent, Nottingham and has worked with many different stations throughout his long career,
both in the UK and America. In February 2007 Tim was awarded the coveted Country Music Association (Nashville)
International Broadcasters Award for outstanding contributions to Country Music.
Tim has worked on and off with Gravity for many years now and still broadcasts a show on a weekly basis.
Is country music your thing?, then why not tune into Classic Country every Saturday between 10am and 12 midday to hear
all the goings on in the country music world, as well as the latest from the billboard charts and plenty of interesting facts too !
Andy McCall (Rivendell God)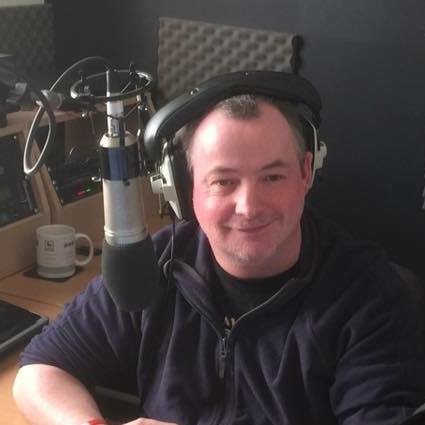 Andy has been with gravity since the early days and has been in and out of radio for many years!
Trained by the BBC he worked with BBC Radio Lincolnshire for many years as well as other stations,
so you'll deffinatly be in safe hands... specially as hes a trained first response paramedic !
These days you can find him behind the wheel of a bus, or down his local enjoying a fine ale.
When not at work he helps tinker with the computers at the station to keep
everything running smoothly (hence he got the name of Rivendell God !)
You can hear Andy every week blasting out the tunes with his show Floor Fillers that airs on a Saturday night
from 11pm till 1am. So why not join him and party into the small hours of a Sunday morning !
Ela Watts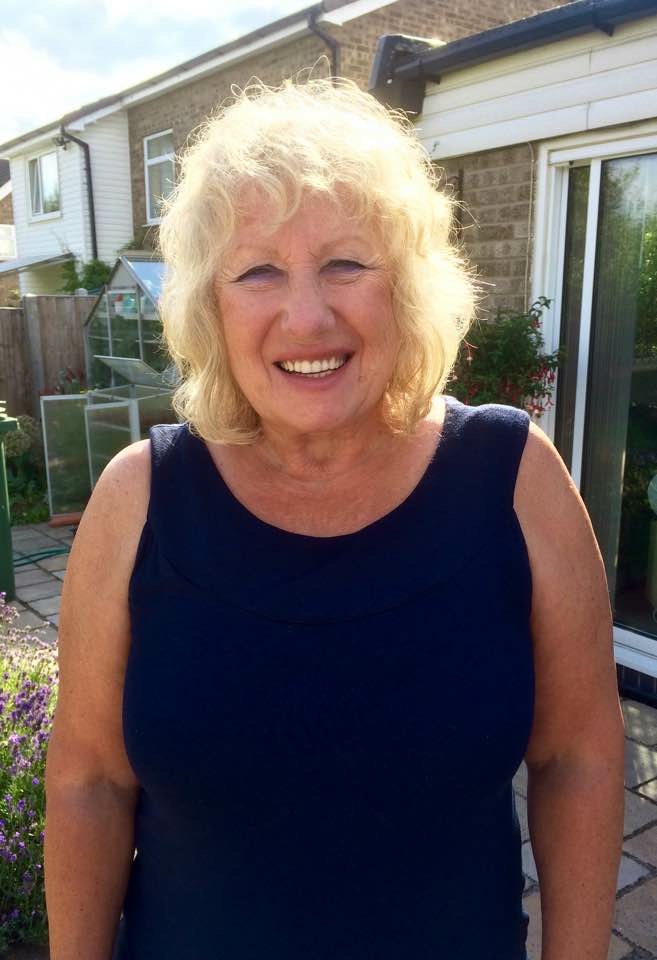 Ela Watts has been a radio broadcaster for more years than she will own up to!
Ela has presented on Gravity FM and other community based radio stations with some guest appearances on RTE Pulse,
and even BBC Radio Nottingham, on a few memorable occasions.

Her shows include Breakfast to Drive, chat to interviews, indie to rock – oh, and sport ...
guess which one of those is not her strong suit. A brief appearance on Channel 4, back in the day,
convinced Ela to accept her face for radio and talk directly to you and you know 'it's no fun without You'.
Steve 'Soul Mafia' Watts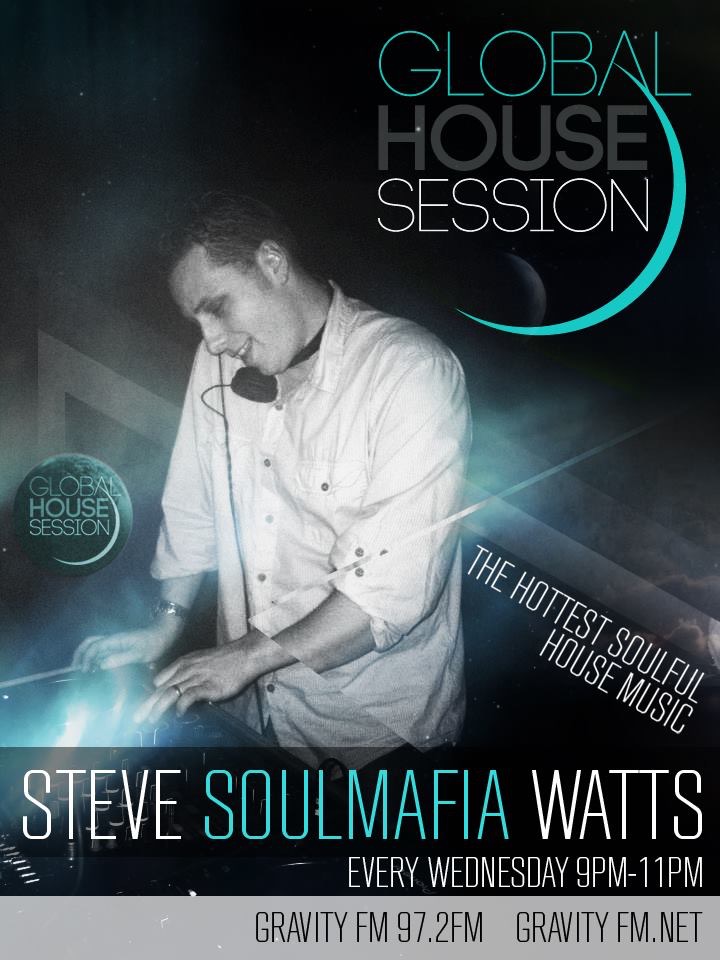 Steve is another one of our presenters that has been with us for many years.
Broadcasting specialist underground music since 1997, his weekly show the Global House Session
showcases the best in new and old house music and is also broadcast on a number of other stations
as well as Gravity FM ... although we get it live !! 
If this is your thing then tune in every Wednesday from 9pm till 11pm, even if it isn't you won't be disappointed!
Jamie McGee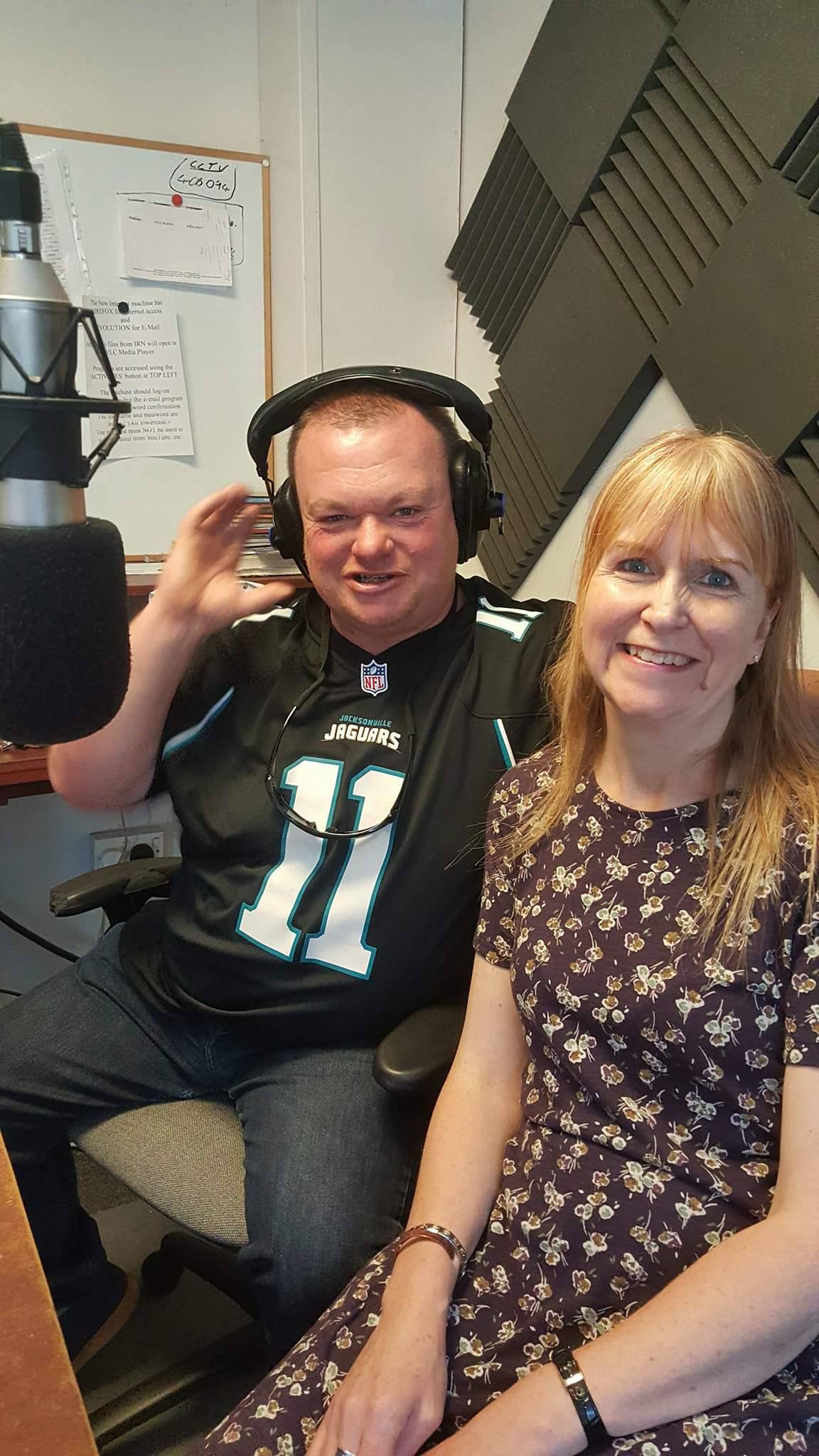 (The Tribe)

Hi I'm Jamie, get ready for the f word.....fun, yeah that's right, what were you thinking?

It's always fun and games on the tribe, so called because it's like being with friends and family.
Along with my co-host K.T. Oneil we try to have a laugh and bring a mix of 80's, 90's, request's & guest's.
Humor is a big part of radio for me so we will endeavor to make it funny however we do have a sensitive side,
acts of random kindness, we recently gave a new guitar to a busker !!
That story got over 10k hits in the Grantham journal and Grantham matters !!
See you on Sundays 12-2pm !!
Dave Berry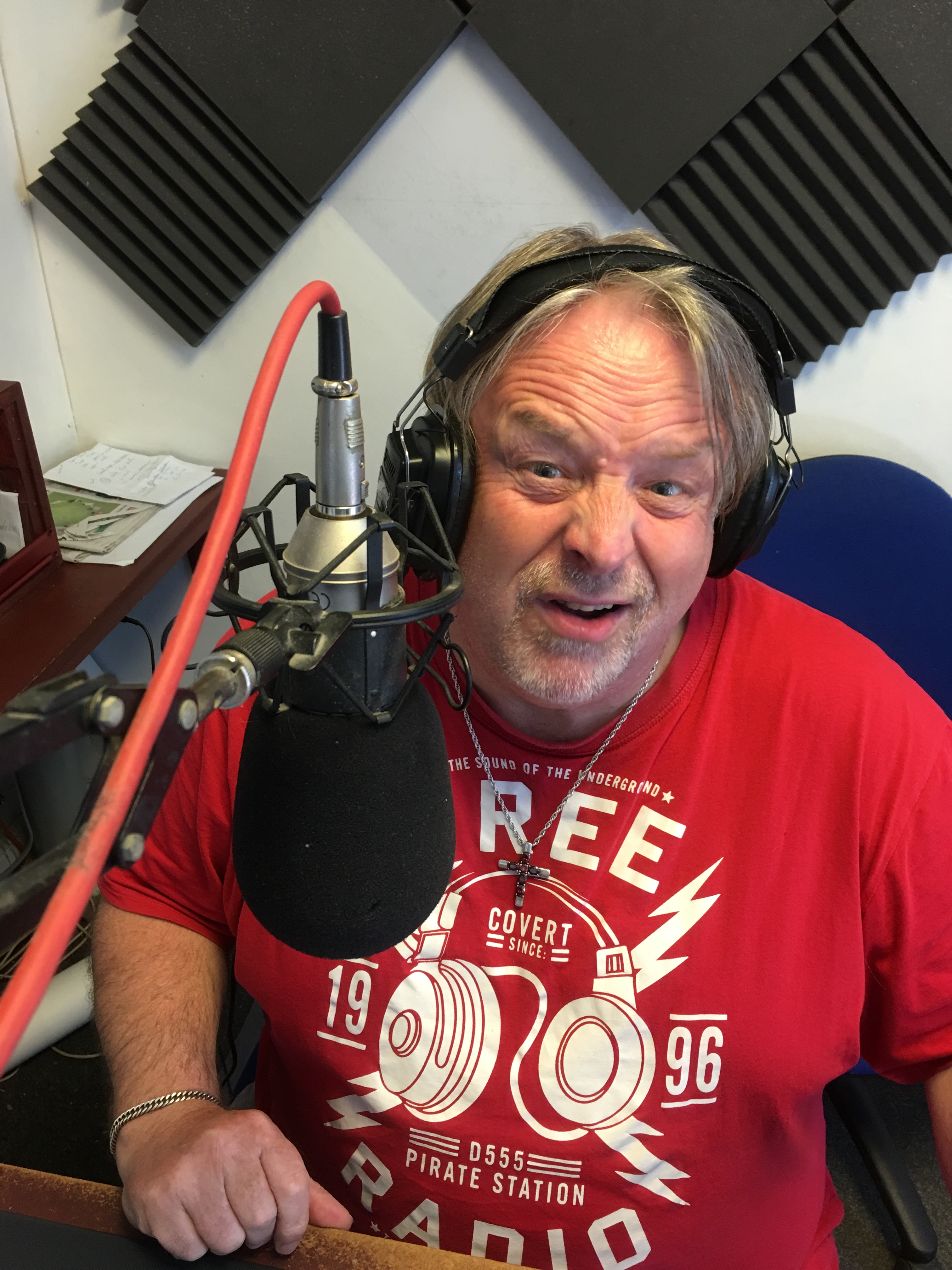 Dave is a fairly new presenter to the station, but has his roots in radio.

He has worked in hospital radio in London and Kent including Millside hospital radio in Mansfield.
He's also worked for factory radio in Coventry in the early 70's at the Peugeot factory.

Dave currently presents the drive time show on a Wednesday & Thursday afternoon from 4-7pm

Paul
Emmett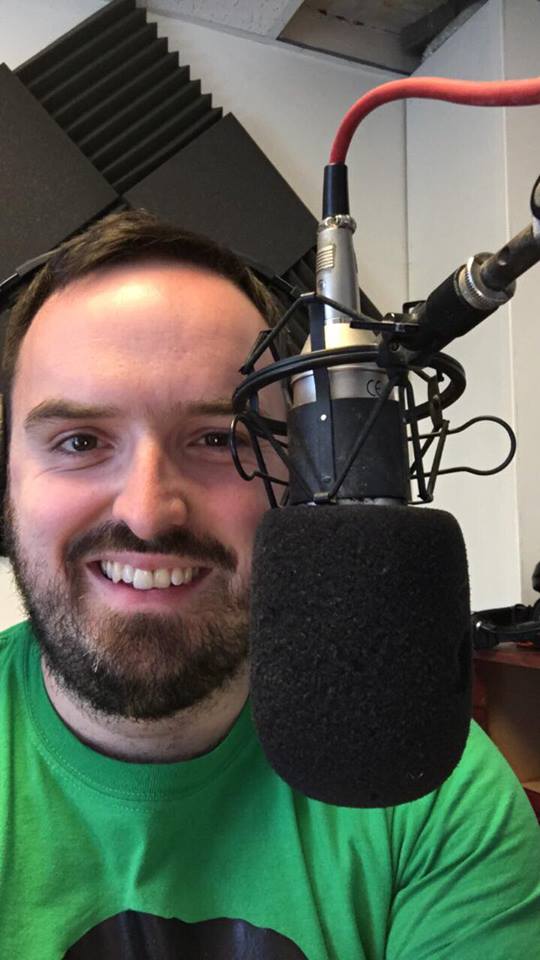 Paul started presenting at Gravity FM in March 2017 and instantly loved it.

Having no previous experience of presenting, but a keen interest in broadcasting though visits and interviews on Lincs FM,
BBC Radio Lincolnshire and BBC Radio 2, a radio studio felt very familiar.

Away from the studio Paul is a full time professional musician splitting his time between teaching and performing.
He is the musical director of local vocal a cappella group Octovox, and theatre group Treasure Productions.
Alan Betton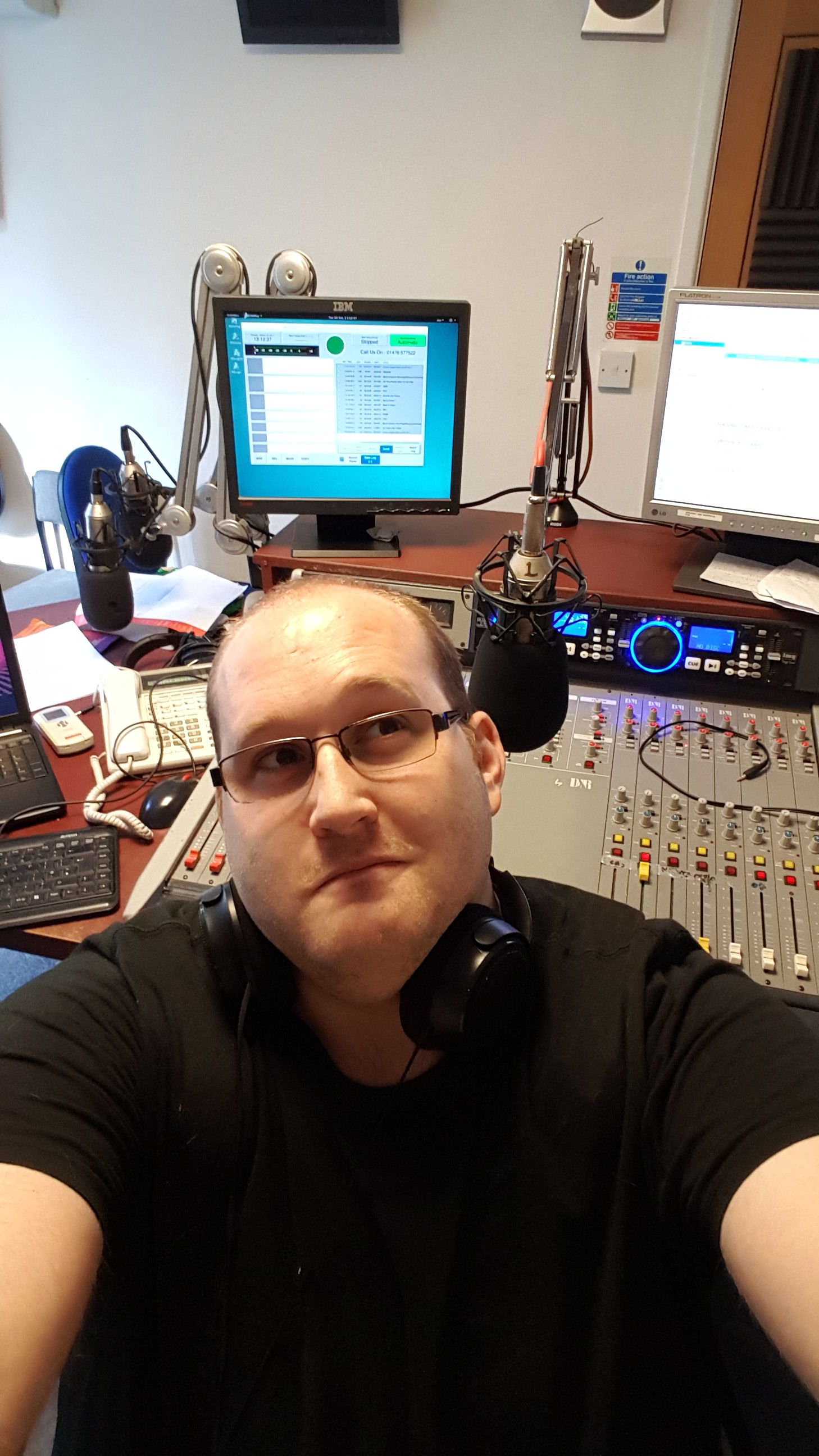 I originally found Gravity FM by chance through a job advert for a part-time position at the station,
safe to say the place changed my life!

During my time here I learnt so much about music and it's production as well as the industry,
not to mention meeting so many amazing people from so many walks of life and backgrounds.
The position was only for 6 months, but what an experience they were !
In July 2016 I was invited back to help with the technical side of things at the station, and i jumped at the chance !!
Since returning I've learnt so much more than before and reconnected with so many great people, and met so many more !
I even plucked up the courage to get behind the mic again, instead of hiding from it and I'm glad that I did.

Why not tune in to my weekly show on a Tuesday afternoon sponsored by Inara Systems Ltd from 1pm - 4pm!
You can also here me in the early hours of a Sunday morning between 7am - 9am with Mellow Moments!